Development Team Options for Your Business
Published on May 4, 2020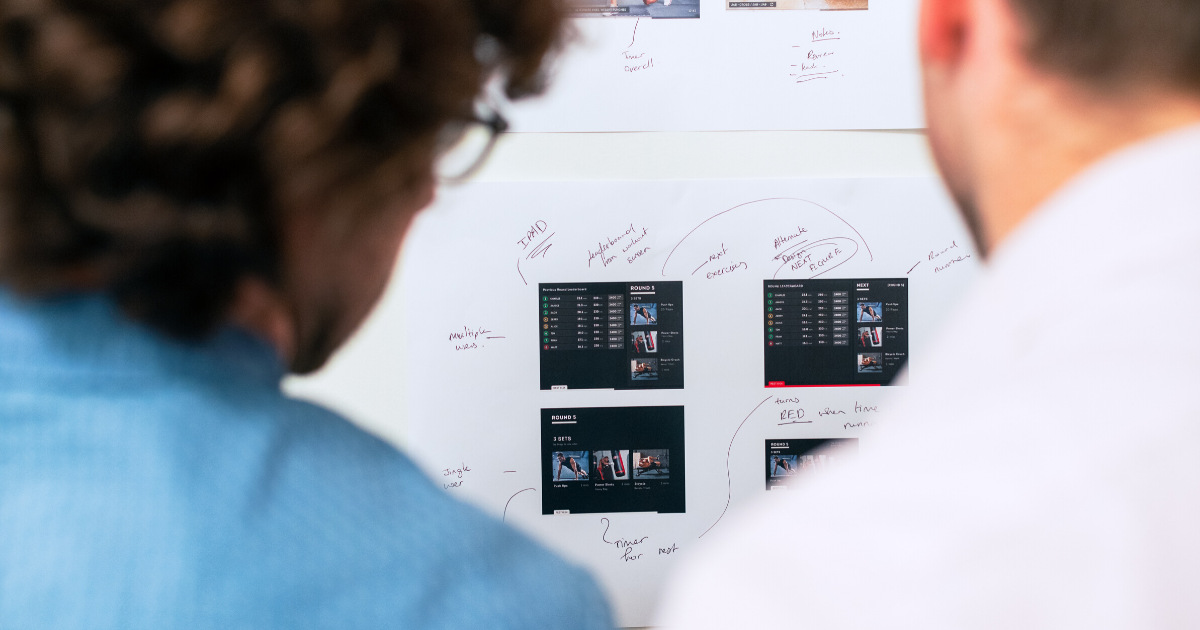 You have decided that your business needs an enterprise app, maybe to help your sales team communicate with customers, to streamline a business process, or to automate workflow. Whatever the case, figuring out how to hire a development team can be daunting.
There are 4 main routes you can take as far as finding mobile app development resources, each with their advantages and disadvantages.
Do it yourself

Find a freelancer

Hire full-time employees

Augment your staff with an agency
DIY
The first option, to develop it yourself or have someone internally do it, would clearly be the least expensive option, but also probably a lot slower to get done if you are not already a professional developer or if the internal individual has other responsibilities too. Since you're likely reading this article because you are wondering how to find development resources, DIY is probably not your route.
Freelancers
Contracting with a freelancer can be less expensive than going with an agency or hiring full-time employees. Sometimes you can find a great developer for a great rate, but the demand for developers is greater than ever, and any developer who is doing well will be very busy, so they will most likely not be cheap.
A less expensive developer could mean they have less experience or don't value their own time, and going this route could lead to money spent that would have to be re-spent to have the code re-written, and of course there would be time wasted if the code did not work as expected.
Full-time staff
When you hire an employee, you have someone on staff ~40 hours per week, and you have their full attention. Everyday, they are contributing to your code. This may be the option you need if you have the volume of work required for that (think apps like Facebook, YouTube, Candy Crush, etc.)
Successful apps require good UI/UX design, a project manager, a backend server developer, an iOS developer, an Android developer, and a quality assurance professional.
Hiring all these resources can be quite costly. Some parts can be done internally, like design if you have an experienced graphic designer familiar with mobile app paradigms, or they can be outsourced to freelancers, but you run into some of the challenges mentioned earlier. Good developers are not cheap resources to hire, so you are looking at a substantial salary, benefits, taxes, and everything else that comes with a full-time staff.
Even successful apps do not often remain in full-time development mode forever. After apps are built, features are slowly added as demand for them becomes needed. Apple and Google are changing the operating systems for mobile devices every year, and things in tech are constantly changing. There will always be a couple of things to fix and edge cases to be handled, so development hours can vary from full-time hours one month to 5 hours or less the next month.
Agencies
I've seen a lot of apps ship since my founding of JMG over 8 years ago, and to date, even the most successful apps we've launched haven't required full-time effort for more than 6 months.
With an agency, you don't have to worry about the volume of work you have available. Agencies can scale up or down their resources according to your needs. You can pay for full-time effort one month, then 5 hours the next month if your app needs less attention.
Another advantage to an agency is that they make sure your resources are ready when you need them. You don't have to search through resumes and conduct interviews to find the right person for the right role for the right manager for the right company, more on that here. If for whatever reason in the future that person can no longer keep working for you and have to resign, you are right back where you started.
By augmenting your staff with an agency's resources, your development keeps going and your deadlines are met. Whether it's project management, developers, designers, or QA, you have access to all the resources needed to successfully complete a project.
---
Regardless of your needs, we're here to help, even if that means pointing you in the direction of working with a freelancer or hiring a full-time team. Fill out our Contact Form or email info@jedmahonisgroup.com, and let's get connected.