Resources
Guides created by the team at the Jed Mahonis Group to help you build your next software project.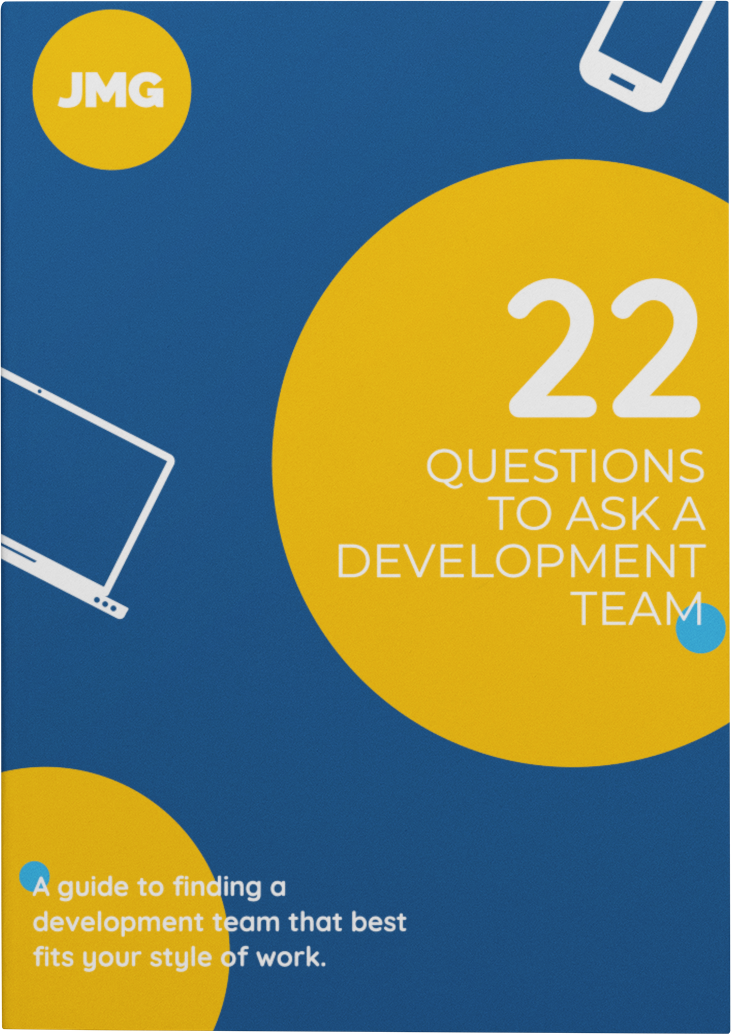 22 Questions to Ask A Development Team
How do you find the best team of developers for your digital product? By asking them these questions.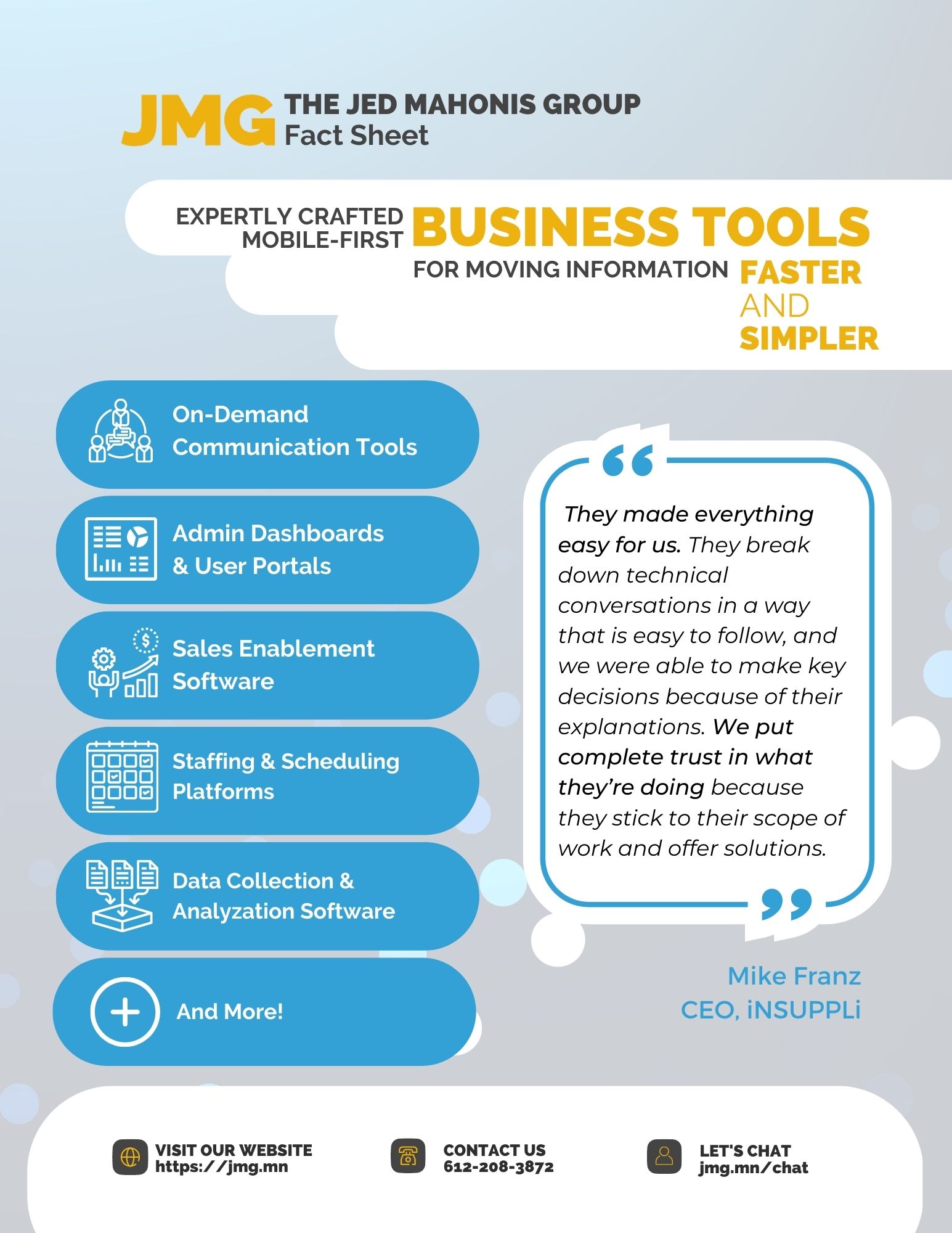 JMG Fact Sheet 2023
A who we are, what we build, and what it's like to work with us brochure, meant for sharing.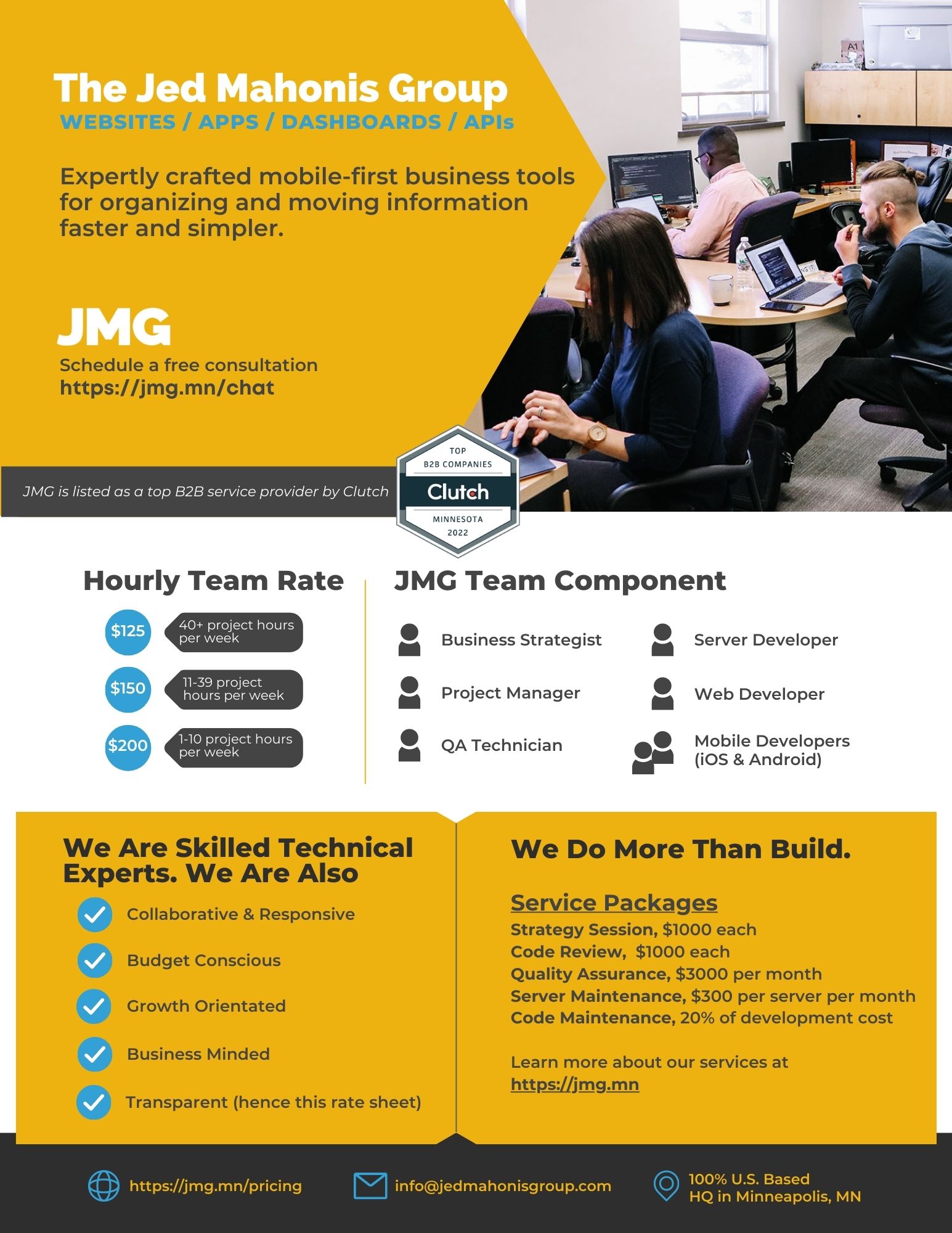 JMG Rate Sheet 2023
A condensed version of our pricing page all on one handy sheet.