Services
We build custom, native iOS and Android mobile application systems.
We are a full-stack, mobile app consultancy
specializing in native app development.
We understand how difficult it is to build a mobile app. After all, we've shipped more than a hundred of them.
We've partnered with dozens of organizations to identify and solve problems with mobile technology. That's what we're good at.
Our Services
App Consultation
Bring us your idea. We'll work with you to figure out how to bring that idea to life. (We'll also be honest and tell you if the idea is a complete turd.)
Strategy
The "gold rush" is over. These days, the only companies who make money in mobile are ones which have a plan for doing so. We help you figure out the best way to turn a profit with your app.
Improve an Existing App
You've already got an app, but you need a new team to pick up where your old one left off. We can inherit your codebase and come up with a plan for fixing issues and adding new features.
Design
We have a talented team of designers, but their job is more than making pretty pictures. We make sure your app is intuitive, sleek, and adheres to the ever-changing standards in mobile.
App Development
Instead of using a "one size fits all" framework which makes your app feel slow and quirky, we use native frameworks which make your iOS and Android app feel fast and professional.
Backend Development
We use an industry-standard, battle-tested framework called Ruby on Rails to build a cloud-based infrastructure for your app, which can scale to support as many users as you can throw at it.
Testing
Regression testing, automated testing, and good ol' fashioned quality assurance are what we use to make sure your app is fast, stable, and reliable.
Deployment
We'll help you navigate the app store submission process, fire up the servers, and get the app in the hands of your first real users. We also throw a mean pizza party.
Support
Operating systems change. Users request new features. Crashes happen. As your app grows, we're there to help keep it working like it did on day one.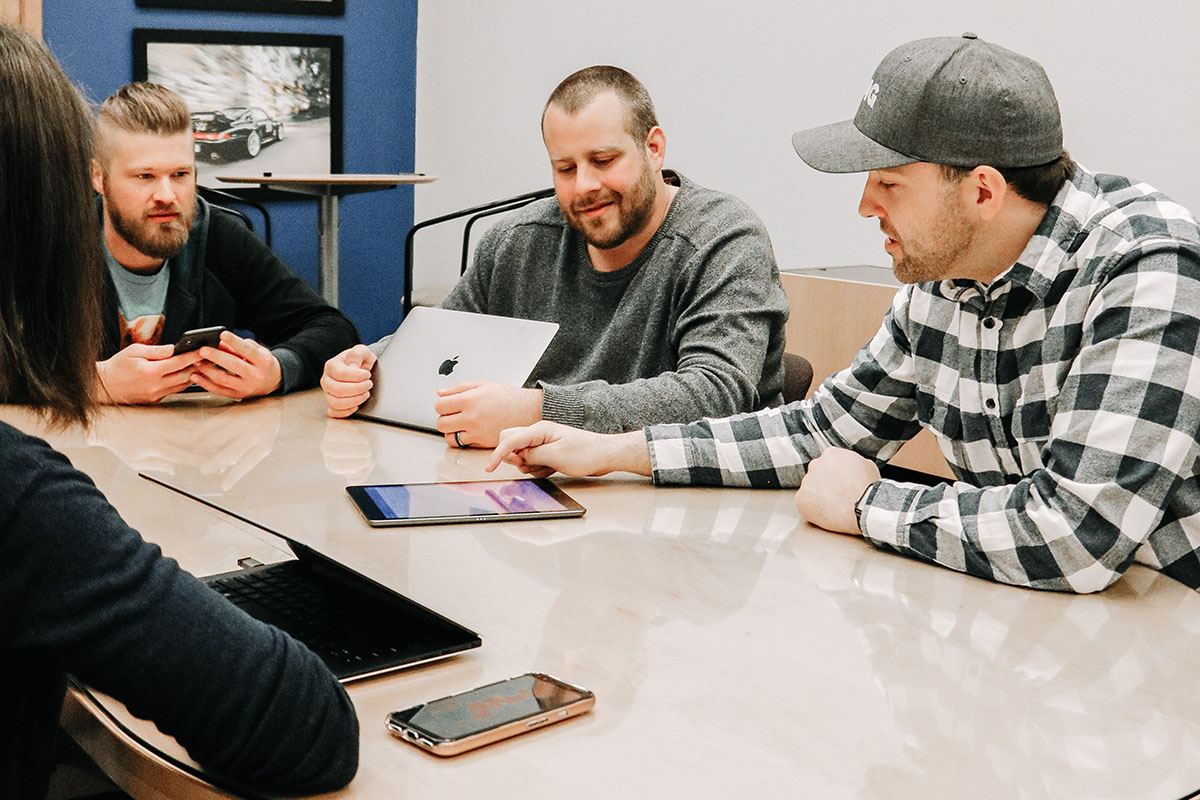 Consulting Services
We work with you to understand your unique business problems and provide custom software solutions that fit your goals and budget.
Our analysis of your business's workflow and processes, combined with our experience, results in a strategy designed for success and scalability.
Accessibility Services
We build apps for optimum usability. Whether you're building a new app or improving an existing app, we incorporate accessibility features to enhance your app's versatility and reach the largest possible audience.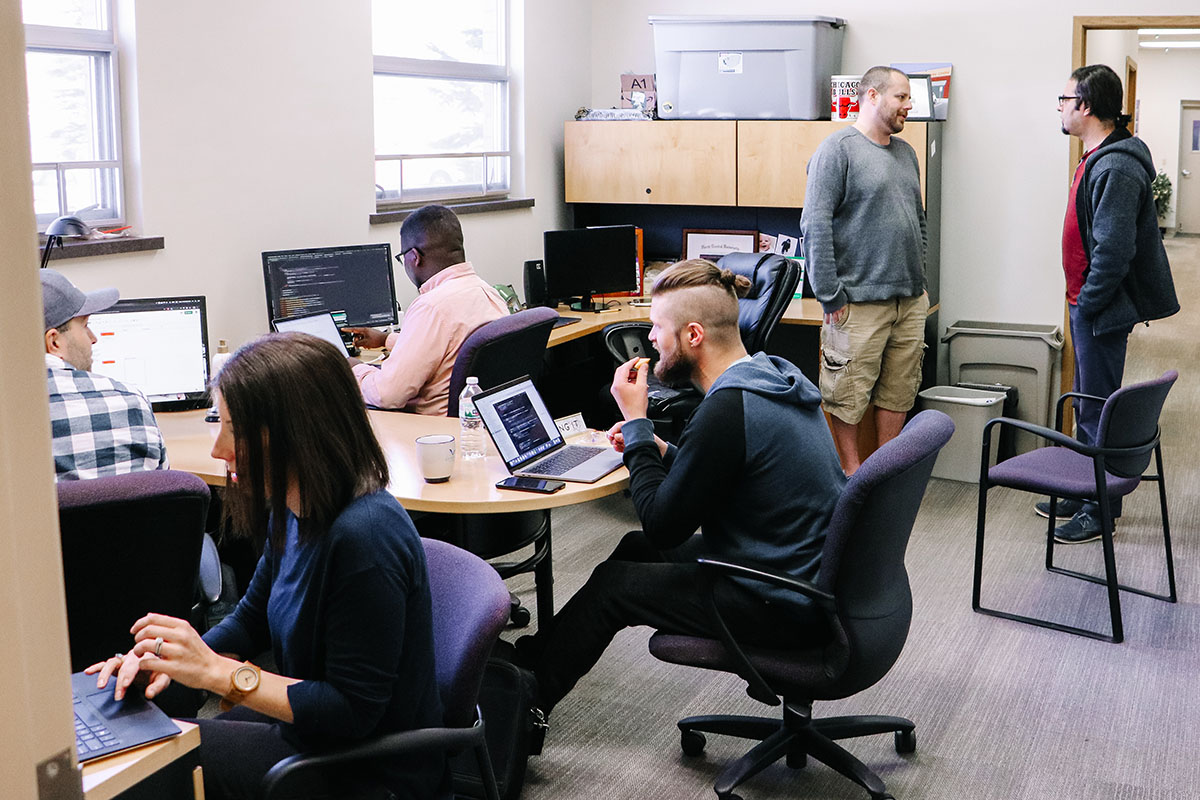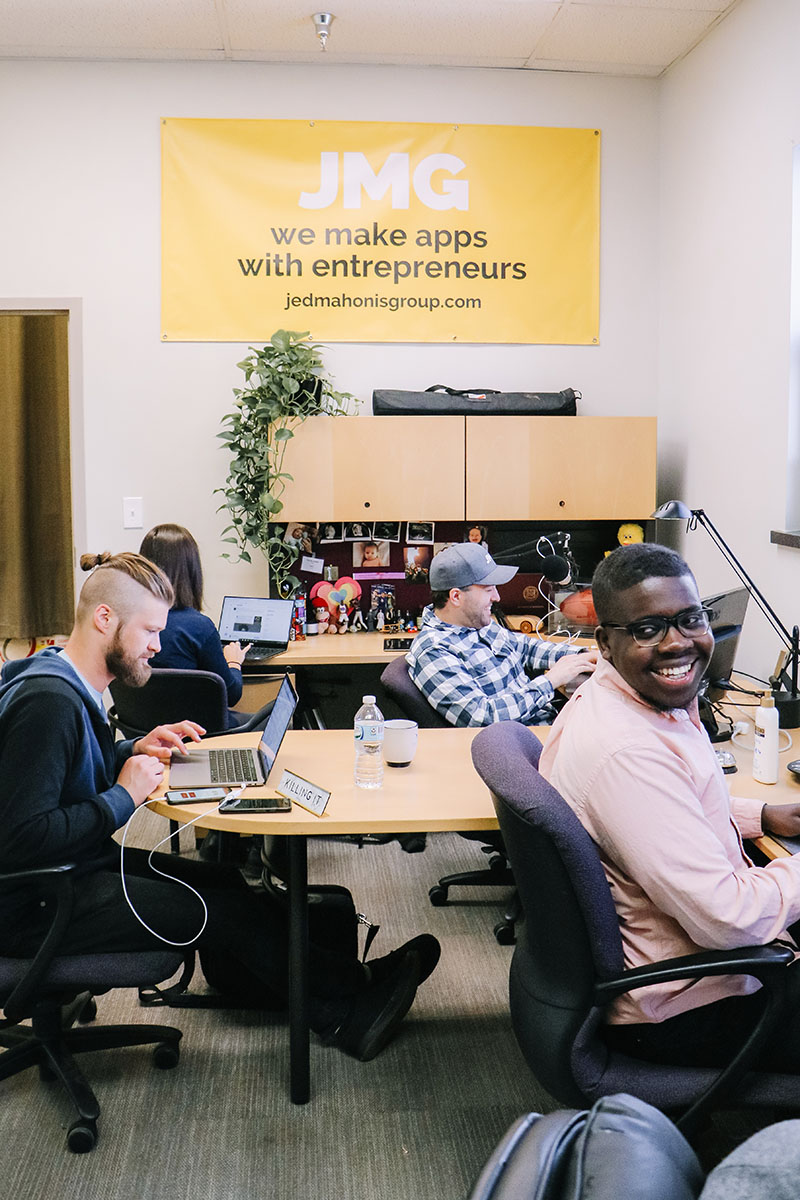 Improve an Existing App
Does your app have clunky functionality? Poor app store ratings? An inaccessible design? Declining growth? Did your previous developer take a new job? Or are you struggling to integrate your app into your organization's workflow? Maybe it's not meeting business goals, or on the contrary, it's exceeded your vision and you need to expand to new platforms.
We'll review your current app and leverage the most out of your existing code as possible to mitigate cost. We are experts at starting from scratch, but we deliver a best-in-class, client-centered experience even if you just need a band-aid fix.