Pricing
Custom mobile app development is not cheap, but that doesn't mean pricing needs to be confusing. Here's what it costs to build custom iOS, Android, and Ruby on Rails apps.
How to get started with building an app
Before you build an app, it's critical to know what kind of app you want to build.
Building an app is a lot like building a house. To build a house, you need to first understand what kind of house you want. What is important to you?
Do you want a large backyard with a scenic view of the lake?
Do you want six bedrooms to fit your growing family?
Do you want a small bungalow in the woods off the beaten path?
Once you know the kind of house that fits your goals, then you can draw up the blueprints, choose the building materials, and decide on the design elements.
Building an app is the same process. Before a single line of code is written, you need to first understand what kind of app will solve the business problem you have. Once you identify your needs, you can craft a clickable prototype that gives you a feel for how it will look, as well as a product roadmap that determines must-have versus nice-to-have functionality.
Sure, there are loads of developers out there that will take your idea (and your money) and start head's down writing lines of code. That's not us. We want to validate your idea before you invest tens of thousands (often hundreds of thousands) of dollars in development.
App Validation Process
Our App Validation Process is based on answering three specific questions:
What is the business problem we are trying to solve? (Strategy)
What would a solution to this problem look like? (Prototype)
How do we actually build this solution? (Roadmap)
What is the App Validation Process?
Step 1: Strategy
4-hour strategy session with our senior developers and business consultants
Screens and user flow sketched on the whiteboard
An ROI Report of the value provided by this app
Additional 4-hour sessions can be purchased as needed.
$2,000
(1 week turnaround)
Step 2: Prototype
High fidelity mockups of up to 20 app screens
Clickable prototype for securing budget and getting stakeholder buy-in
Requires at least one Strategy Package
$14,000
(2-4 week turnaround)
Step 3: Roadmap
User story documentation for each user persona
Feature development roadmap
Work order with project timeline and development costs (valid for 90 days)
Requires Prototype Package
$5,000
(2-4 week turnaround)
How do you pay for it?
Pay As You Go
Start with Step 1 and pay up front for each step as you are ready. Give us a shot and see if we're a good fit!
Jump Right In
Want to streamline the process? Bundle all three packages together up front for $19,500 (a $1,500 savings)!
Yeah, but does this work?
Our clients have collectively saved millions off their bottom line. Here are some of our success stories: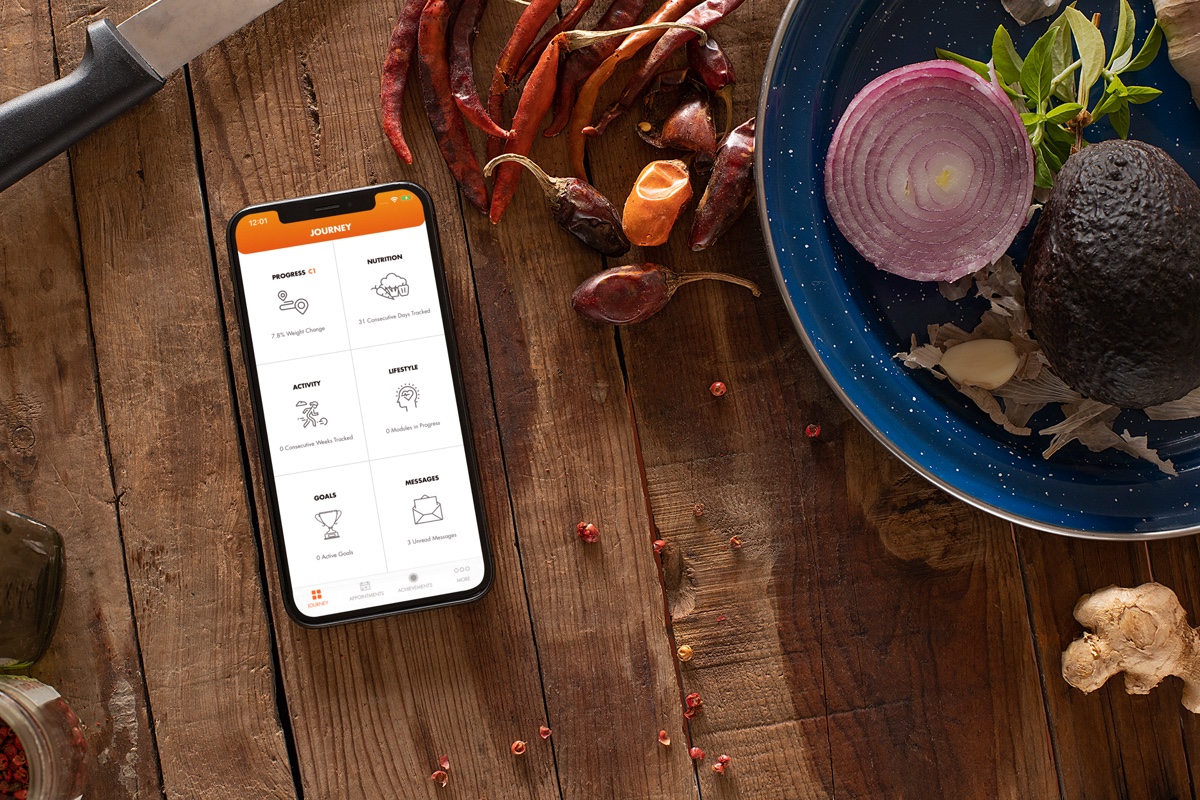 Profile
Supporting mobile innovation with full-time development resources.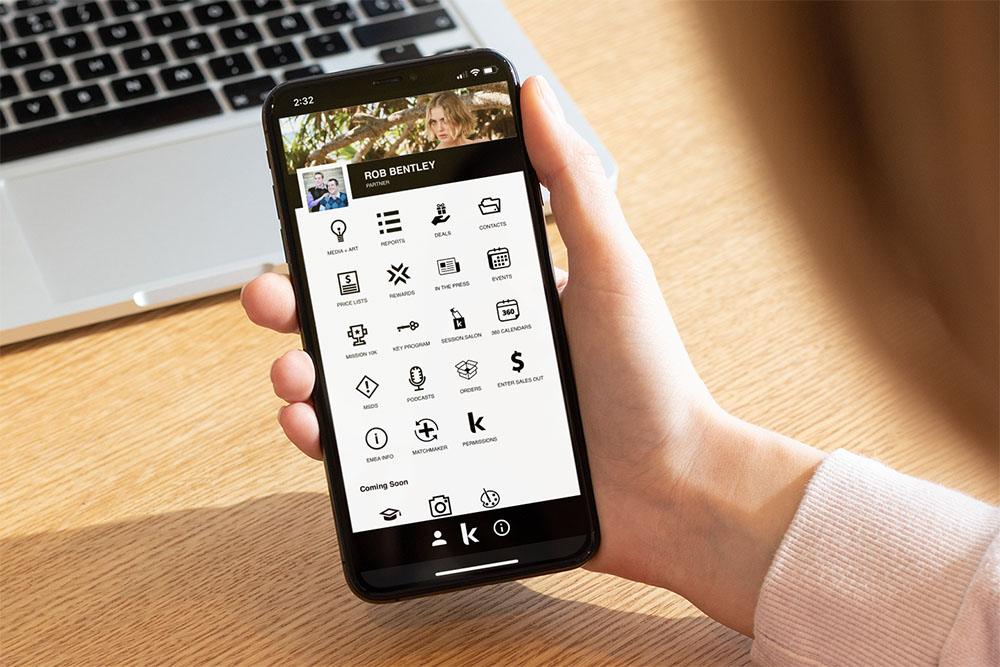 Kevin Murphy
A hybrid digital experience to share resources across 53 countries.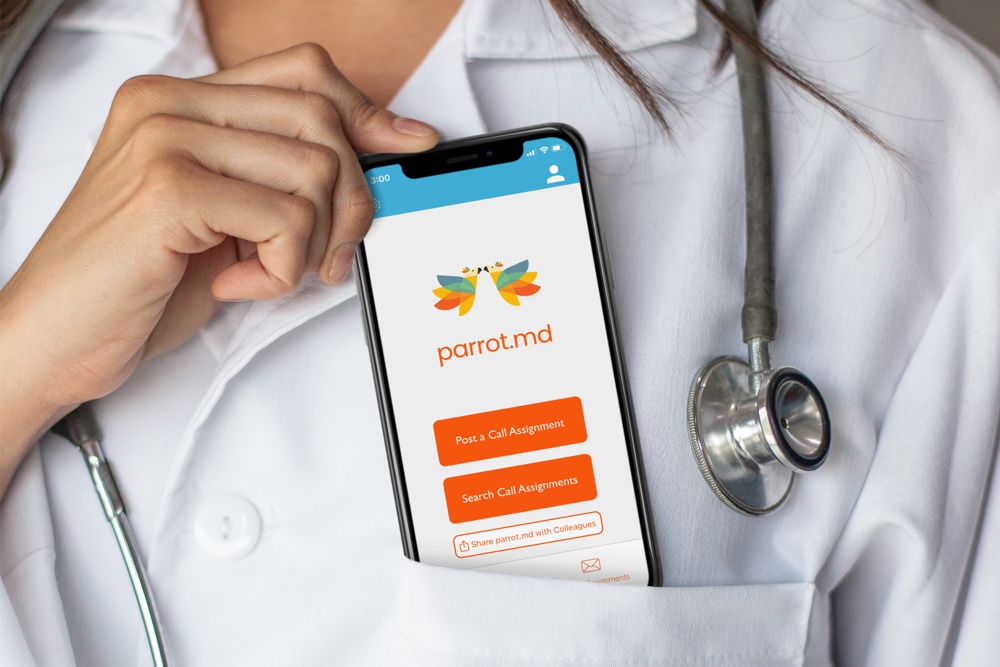 Parrot.MD
Creating the Uber app equivalent for on-call physicians.
How do we get started?
Easy! Schedule a 15-minute kickoff chat with a developer now or contact us for more information.
What does it cost to build custom software?
The short answer: it depends on what type of solution you need. Once we know what the solution to your problem is, we work together to figure out what we can deliver given your budget.
When you buy a house, a real estate agent is going to ask what is important to you and what you are comfortable spending. Taking those data points, they will provide a list of houses that fits your needs.
Building custom software is the same way. We can build pretty much anything you want, but developer time isn't cheap. We want to make sure we are clear on what your goals are and what you are comfortable spending. Taking those data points, we provide an estimate that fits those needs.
If you're looking for ballpark figures, here you go:
Ballpark Pricing: What Ballpark Are You Playing In?
We often get asked for ballpark estimates for various types of apps. Here are the four ballparks we have been playing in for nearly ten years, along with some case studies to show that we can knock it out of the park regardless of how far back the fence is.
Great, but come on, what does app development cost?
We know custom software is hard to estimate (trust us, we've had nearly 10 years of practice with doing it). We bill hourly for our services and tend to speak in terms of "hours". In that spirit, here are our rates for development services as of August 2021 (note that our rates are subject to change at any time):
iOS, Android, and Ruby on Rails Development Services
| Service | Rate per hour |
| --- | --- |
| Senior Developer | $200 |
| Mid-level Developer | $150 |
| Junior Developer | $75 |
Web (React/Vue/Angular) Development Services
| Service | Rate per hour |
| --- | --- |
| Senior Developer | $150 |
| Mid-level Developer | $125 |
| Junior Developer | $75 |
Other Services
| Service | Rate per hour |
| --- | --- |
| UI/UX Design | $150 |
| Strategy | $150 |
| Project Management | $100 |
| Quality Assurance | $50 |
I'd like more information!
Excellent, we'd love to help! Schedule a free consultation with a developer now or contact us for more information. We'll answer your questions and leave you with the correct ballpark for your project.
What does it cost to support custom software?
Your custom app is like a performance car. Making a trip to the pump is the bare minimum. If you want your app to be secure, fast, and reliable, you need to have someone constantly taking care of things under the hood.
Depending on your app's needs, the metaphor takes a bit of a turn. Instead of having one performance car, you might have several: an iOS app, an Android app, a web app, an API, and the server infrastructure to keep it all coordinated.
Here's where JMG's Server Management and Code Maintenance programs come into play! We take care of all the "under the hood" issues that keep your app performing at the highest level.
The Code Maintenance Plan
What is it?
We warranty our work on a brand new app for a short period after we've passed the app through our entire quality assurance process. This period covers bug fixes for features listed in our original agreement.
But what happens after that short period?
We don't need to tell you how fast technology can change. Apple and Google release new versions of iOS and Android at least once a year. Third party providers like Salesforce and Zapier change their services around all the time, breaking things that were working just fine.
The worst possible thing you can do as an app owner is plant your feet in the ground and not keep your app up to date.
Our Code Maintenance Plan was designed to specifically address these concerns. One low monthly investment will make sure your app is always in tip-top shape.
What does it cover?
Monitor bug/crash reports.
We keep a close eye on our automated crash reporting tools and any user-reported issues, and we fix any issues so your app runs smoothly.
Keep dependencies up to date.
New versions of iOS and Android ship yearly. Third parties update their plugins constantly. We take a little time every month to make sure your app is as up-to-date as possible.
Yearly app audit.
As time goes on, your user's expectations of software gets higher and higher. Once a year, we look at your app with a fresh set of eyes and provide suggestions on how to improve your app and exceed those expectations.
Performance monitoring.
Speed is an expectation, not a "nice to have". We monitor your app's performance to make sure it continues to be fast and performant.
Yearly report on new iOS/Android features.
Once a year, Apple and Google announce new features that are available with the upcoming operating system releases. Following these announcements, we'll give you a customized report on how you can change your app to take advantage of these new features.
App Store listing maintenance.
Your App Store listing page is your storefront for your users. As we update your app, we make sure your storefront remains presentable and attractive.
What about new features?
Our Code Maintenance Plan is designed to maintain what you have already built. We sit down with you to scope out any new features you'd like to add to your app and price them out on an hourly basis.
What is the cost of inaction?
As technology marches past, the landscape in which your app sits gets shifted.
If you decide not to keep up with those changes, you will likely get by for a while. But eventually, something is going to happen that causes issues for your users.
Perhaps Apple releases a "dark mode" which makes the text in your app illegible.
Maybe Facebook changes their SDK so your users can no longer sign into your app.
What if Google changed location permissions so your app is no longer able to tell where your user is?
All of these are real examples our customers have faced in the past, and all of them could have been easily caught and fixed before they caused issues with their customers.
In short: an app is like a garden. We can build it, plant the seeds, and watch things grow. But without keeping a regular eye on things, eventually the garden will be overrun with weeds and invasive species. It's a lot easier to pull a couple weeds here and there.
What does it cost?
Our Code Maintenance Plan costs 20% of your original app development cost divided monthly. Once per year, we factor in any features we've added in the previous year and adjust the cost accordingly.
Here is a simple widget for you to determine the cost of the plan:
Monthly cost: (fill in a number above!)
Alright, how do we get started?
Set up a 15 minute chat with a developer now or contact us for more information. We'll review your app and get you a quote for taking on your project today!
The Server Management Plan
What is it?
Your servers are the physical computers that run the brains of your app. Sometimes these are physical devices, but in our modern world, these are almost always "virtualized" servers that run in the cloud. You may recognize one of these virtualized server providers: Amazon Web Services (AWS), Microsoft Azure, Google Cloud Platform, Digital Ocean, or Linode.
Regardless of whether you have physical or virtualized servers, these devices require routine upkeep to keep them fast and secure.
With the Server Management Plan, we take care of this upkeep for you every month.
What does it cover?
Apply security patches and updates for your infrastructure.
We seek out and apply patches for all of the components that make up your infrastructure. These fixes plug holes that would otherwise be used by hackers or other ne'er-do-wells.
Vigilant monitoring of logs for intrusion attempts.
It's not uncommon for bots to sniff around your servers to look for ways in. We make sure these attempts are filtered out and dealt with so they don't slow your app down.
Downtime mitigation.
Servers go down for all kinds of reasons. We work with our hosting provider to make sure your app stays up when the physical infrastructure inevitably fails.
Database backup.
The old adage for backups is: "One is none, two is one." We securely keep copies of your data in multiple locations and test your backups to make sure they work when you need them most.
Upgrading to the most current operating systems.
We host your app on servers powered by the Ubuntu operating system, which receives brand new versions every two years. We take care of the whole upgrade process so your system can stay secure and fast.
SSL certificate installation, renewal, and management.
SSL is required by Apple and Google to have your app listed in their stores, and even if it wasn't, we wouldn't feel comfortable not encrypting your data as it leaves our servers. We take care of rotating certificates and fixing any issues that arise from keeping your data safe.
What is the cost of inaction?
If you were to purchase a performance car, you would likely get by with occasionally gassing it up and calling it good.
Eventually, though, performance is going to drop. You need to periodically change the oil, flush the transmission, and rotate the tires.
With custom software, maintaining your infrastructure is even more critical. Automated attempts to break into your system happen constantly, searching for systems running outdated versions of software.
If one of these attempts finds a hole in your infrastructure, they could use that hole to perform a number of business-threatening actions ranging from sending millions of spam emails to holding your databases for ransom.
What will this cost my business?
JMG's Server Management program only costs 2 hours of development time per production server per month.
Here is a simple widget for you to determine the cost of the plan:
Monthly cost: (fill in a number above!)
Alright, how do we get started?
Schedule a free consultation with a developer now or contact us for more information. We'll review your current architecture and give you a quote that is ready to sign.