Sustainable Web Practices for a Better World
Published on November 3, 2021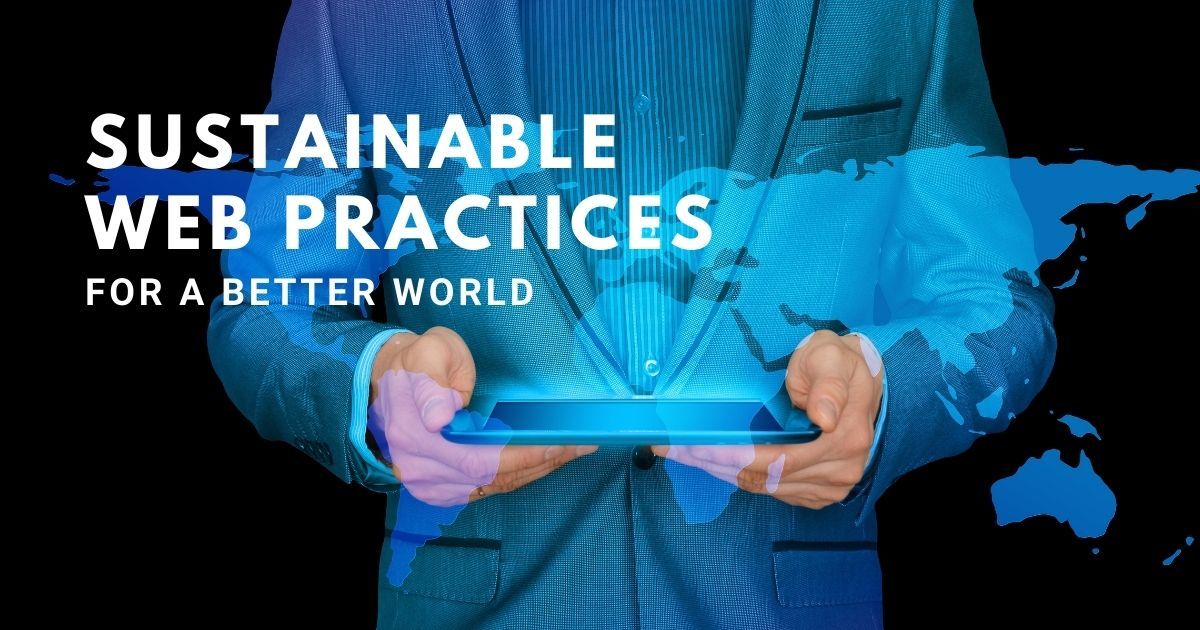 After a recent interview with Tim Frick of Mightybytes on Constant Variables, (which can be found here), Tim put some of his thoughts down on "paper" about the impact of B Corps, the tools he's created around measuring digital sustainability, actions for making digital products more sustainable, and the possibility of energy policy requirements.
Tim's agency, Mightybytes, creates digital solutions that are better for both people and the planet, and he shares resources at the bottom of this post for learning more about this space.
But, first...
Why is there a growing B Corp movement?
B Corps are companies that use business for good. There are about 4,000 of us around the world, a small drop in the bucket of what's needed to create global change...but it's a start!
Instead of solely maximizing benefit to shareholders, as most traditional public corporations do, B Corps consider stakeholders—such as employees, communities, the environment, and so on—in their business operations alongside the pursuit of profit.
Also, there's a difference between a Benefit Corporation and a Certified B Corp:
A Benefit Corporation is a legal structure similar to S-Corp, LLC, etc. that includes a company's mission to benefit society alongside pursuing profit.
A Certified B Corp is a for-profit corporation that undergoes a rigorous assessment to meet the highest verified standards of social and environmental performance, transparency, and accountability. B Corps recertify every three years.
While the web is certainly more sustainable than other mediums, like print, for example, it's not emission-free. How is the Internet not sustainable?
Everything on the internet requires electricity to run. The majority of that electricity currently comes from fossil fuels. While strides are being made to power data centers with renewable energy, it's not nearly enough. In the same breath, technology projects tend to generate a lot of e-waste—millions of tons every year, in fact. So we also have to be very careful how we do this.
Also, renewable energy-powered data centers are only part of the equation. Electricity is still required to power data transmission and end-user devices as well. While this may not seem like much on a click-by-click basis, when you're talking about a global network used by 4.66 billion people, all those clicks add up.
You partnered with Tom Greenwood at Wholegrain Digital to build the site SustainableWebDesign.org. What is the goal of this site?
Tom's company Wholegrain Digital is very similar to Mightybytes. We learned of them through the B Corp community and online communities like ClimateAction.Tech.
When Tom's book Sustainable Web Design received a release date, I suggested we redesign our website at sustainablewebdesign.org in time for his book launch. The new site contains a series of recommended design, development, and business practices from each of our books.
You created the tool Ecograder for measuring the digital carbon footprint of websites. Can you explain how it works?
When we started talking to our clients about the benefits of sustainable web design in 2012-2013, we quickly realized they had no idea what we were talking about. We needed a way to help people quickly understand how to make improvements (and why).
Hence, the concept for Ecograder was born. Anyone can input a URL and get a brief report on their website or digital product's sustainability within a few seconds. The point was to make it simple to use and the reports it produces easy to understand and make improvements.
What actions can people with existing digital products like mobile apps or websites take to make them more sustainable?
Sustainable web design is all about efficiency and performance. There are dozens of things you can do to improve this:
Optimize images for faster download
Don't use high-bandwidth video backgrounds
Enable caching
Reduce the number of steps required to complete a task
Add search to your site and improve SEO so it performs better in search engines
Most importantly, move your product or service to a green web host
The Sustainable Web Design site includes a high-level description of many tactics with links to more in-depth resources for those who want to learn more.
Do you think companies should be required to have transparent energy policies? How would this work in the digital space?
I think increased transparency and accountability are good for all businesses. Clear incentives to incite change are also needed. Companies will stick with the solutions they have until motivated to do otherwise. A price on carbon would be one smart way to do this alongside other climate-friendly legislative policies. I wrote about this in our post, How Might a Green New Deal Impact the Internet
In the digital space, we need a bunch of things from various sectors:
Our electrical grids are outdated, which restricts access to useful energy data.
Access to affordable renewable energy needs to be easier than access to fossil fuels.
A clear, actionable, and universally accepted formula for measuring emissions from digital products and services must achieve widespread adoption.
Digital products and services must have these formulas baked into them.
Where should people go to learn more about tech's impact on the environment?
If you're interested in learning more, here are some links relevant to the topics covered in the above post and my conversation on Constant Variables:
---
More on Tim Frick:
Tim Frick started his digital agency Mightybytes in 1998 to help nonprofits, social enterprises, and purpose-driven companies solve problems and drive measurable business results.
Mightybytes is a Certified B Corp that uses business for good. Certified B Corps meet the highest verified standards of social and environmental performance, transparency, and accountability. In 2012, Tim co-founded B Local Illinois, a place-based group of business leaders working to grow and strengthen the B Corp community in Illinois.
Tim is also the author of four books, including Designing for Sustainability: A Guide to Building Greener Digital Products and Services. He regularly presents at conferences and offers workshops on sustainable design, measuring impact, and problem solving in the digital economy.