Which revenue model is right for my app?
Published on February 24, 2015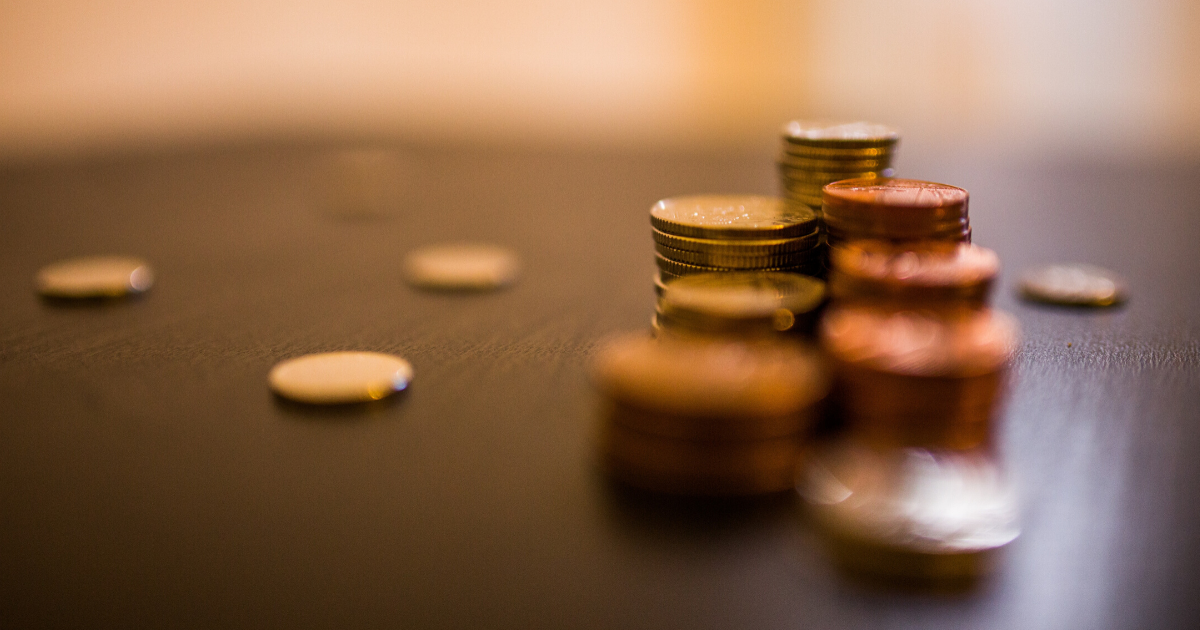 If you are in the planning stages of building an app, one of the very first things a good development team will do is ask how you plan on making money off of it.
In our experience, all successful apps fall into one of four revenue models. If you want to build a financially-viable app, you need to choose the correct model for your type of app. Today, we'd like to break down the four models and provide some examples for types of apps which work for each model.
---
Free
It doesn't get any more simple than this: you put an app up and people download it without paying for anything.
Pros
Among the 4 types of revenue models, free apps are the fastest way to ensure growth in your app. Fast growth is essential if you are looking to make money using advertisements (using AdMob or iAd, for example) or if you're looking to build the next big social network.
Building an app and releasing it for free is a great way to give something back to your audience and to raise your "goodwill capital". For example, if your company specializes in interior design, you might release an app that helps people pick colors which pair well together in a room. You might not make any money off of that, but you'll get some free advertisement and possibly earn some goodwill among your potential customer base.
A free app is also a good way to go if it is a companion to another product or service. For example, if you sell a physical device like a drone, it makes sense to make your money on the drone itself and release the app for free. If you work for a museum, you could give an app away which provides information about exhibits. If you're a restaurant, you might build an app which lets people order their food in advance.
Cons
We'd be foolish not to state the obvious: free apps only work in a situation where you will be making money in a different way (or building goodwill capital).
Another huge drawback to free apps (particularly if you plan on making money off of ads) is that you need to have a huge audience actively using your app if you want to see any kind of significant money off of it. Many an entrepreneur have attempted to go this route and left disappointed when they only make $25 a month from ads. Be sure you have an audience before you place all your eggs in the free basket.
---
Paid
A paid app is the stalwart of the app developer's tool belt: you create a product, you put a price on it, and people buy it.
Pros
Paid apps work really well in a case where you are selling a utility or productivity tool that doesn't require much updating. They also work well for things like reference materials or books.
The place where we've seen the most success for paid apps is when the app is meant to be used in a professional capacity (e.g. an MLS lookup tool for realtors, or a teleprompter app for video professionals).
Another great place for a paid app is in a situation where a user will only occasionally use it. Take our app, the Half Staff App: we designed it so a user only needs to have it installed (with push notifications enabled) to get the most out of it. We don't expect users to be inside the app all the time. Instead of opting for a model based on ads (which would only realistically make us money on half staff days), we charge a one-time fee of 99 cents, which safely covers our server expenses.
Cons
Paid apps are a dying breed in the mobile world. It's becoming increasingly rare to see a paid app with mass market appeal perform successfully in the marketplace.
The main reason that most developers have switched to a freemium or paymium model (as discussed below) is that neither the App Store nor Google Play allow developers to charge for upgrade pricing. Back in the desktop software era, developers would frequently issue new versions of their product with additional features for an additional fee. In modern times, however, you cannot charge twice for the same app.
All apps require a solid marketing strategy up front, but without the ability to give users an opportunity to try before they buy, you will need to double your marketing efforts in order to convince people to buy your product. This could come in the form of instructional videos, a website, or a screencast.
Most apps (but particularly ones with a paid model) make the vast majority of their money in the first few days listed on the App Store. Take a look at these sales figures from our favorite podcast app: Overcast. In its first month, Overcast made a little more than $85,000. Every subsequent month, however, has brought them roughly 4.5x less than that launch month. There are a whole slew of articles about this topic, but to summarize: it's critical to have a successful launch if you are trying to sell a paid app.
One other issue we've found with paid apps: in 2015, users have an expectation that once they've paid for an app, it should work correctly forever. Even though you will likely want to keep your app up to date with the latest features anyway, your users will still expect prompt updates to the app (including both bug fixes and new features). In addition to updating your app, users will also tend to expect more prompt replies to support inquiries. If you don't have a good stream of new users purchasing your app regularly, these updates can get costly.
---
Freemium
Freemium apps are apps which a user purchases for free. Once they are in the app, they can make in-app purchases to unlock additional functionality.
Pros
In this day and age, smartphone users expect their apps to be free. In addition, because developers cannot offer a free trial of an app, a freemium model works great to give users a taste of your product before they shell out their hard-earned cash.
Freemium apps work great for all types of business models. We find that they are most effective when you have a product which you can offer a sample of its functionality for free, but is just enticing enough to get users to shell out for the fully-featured version.
A great example of this is Overcast (which we mentioned above). The basic app is completely free to use and gets you most of the functionality you'd want in a podcast app. If you're a power user and want some more advanced features (like Smart Speed and per-episode effects settings), you can make a $4.99 in-app purchase and unlock everything.
Another common way to implement in-app purchases is to place ads on your app, and offer an in-app purchase to disable them.
Cons
Some developers have used psychology to make their in-app purchases borderline addictive. You'll see this tactic in many of the top-charting games on the App Store: a game will let you play for 10 turns and pause play for 5 minutes (or you can enable play for a one-time 99 cent in-app purchase!). While this leads to enormous profits for some companies, it also leads to ethical concerns (and upset customers).
Another potential pitfall for freemium apps: you need to find a good point at which the majority of people will purchase your app. If you offer too much functionality, you will get a ton of free users who are soaking up all your server resources and not enough revenue coming in. Conversely, if you offer too little functionality, you might not give potential paying customers enough opportunity to really test your app before buying it.
---
Paymium
Paymium apps are apps for which you charge an upfront cost, and offer additional functionality as an in-app purchase.
Pros
With the lack of paid upgrades on the major mobile app stores, paymium apps are a great route to go if you're building a tool which you want to keep constantly updated.
For example, if you sell a reference tool to lawyers which is updated yearly, you could offer the initial app for a price, and if people want to get updated information, they could pay for the in-app purchase to unlock that.
Cons
It's really hard to get users to put down money once for an app, let alone multiple times for the same app. If you're going to go this route, you not only have to overcome the objections you'll face with a paid app, but also a freemium app as well.
---
Picking out the right business model for your app is essential for maximizing your potential profits. Have a question about which model is right for your app idea? Get in touch with our team today!