Kevin Murphy
A Hybrid Digital Experience to Share Resources Across 53 Countries
Services Provided:
iOS Development
Android Development
Strategy
Enterprise App
User Interface Design
About
The ALL.ACCESS app is a B2B platform for Kevin Murphy distributors and salons, providing immediate access to real-time data, digital marketing assets, sales tools, and educational content in the form of podcasts and online classes to level up their success.
Challenge
Kevin Murphy had an outdated, legacy B2B dashboard for their distributor network. Various old systems were held together by bandaids or never fully implemented.
With scattered ways of doing business and no central location to access all touch points, the marketing team was burdened with answering duplicate phone and email requests, locating the requested materials, and distributing them individually.
A single, scalable system was needed for conveniently connecting distributors and salons with sales, marketing, and educational content.
"It was a very natural fit of deep technical understanding combined with strategy and the ability to flex their bench as we needed it."
Solution
Kevin Murphy's VP of Global Digital Patty Remes wasn't satisfied with their legacy software vendor. She first approached The Jed Mahonis Group to extract data from a broken app and found the fluid relationship she was looking for in a development team.
JMG consulted on how the tech should be stacked to support the next 10+ years of business. With mobile access needed for marketing and educational content, yet data spreadsheets suited for a desktop view, we proposed a hybrid digital experience and developed a single point of contact for all of Kevin Murphy's digital assets with native iOS and Android apps and a mobile-enabled website.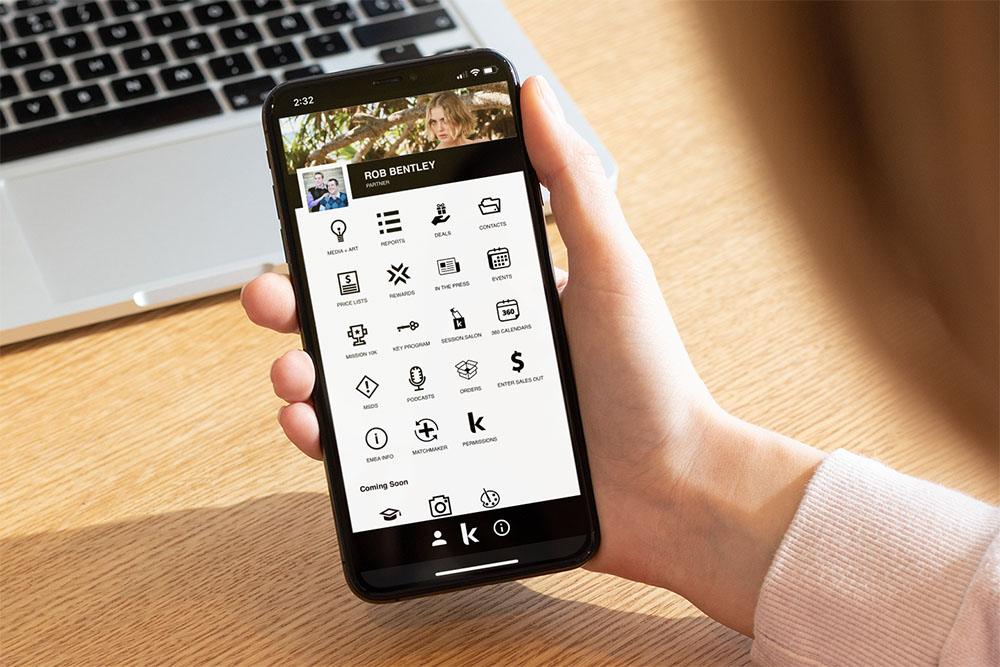 Results
Distributors in 53 countries were thrilled to have Kevin Murphy's digital assets available at their fingertips.
"The development process with JMG was very fluid and really flexible, with good communication throughout our teams in North American and Europe," says Remes. "JMG was accommodating to our non-traditional work style and delivered innovative work. They have the ability to look at the needs of the customer and really understand the goal, then put the right resources in the right place at the right time."
"JMG is my favorite development firm of all time, and I've worked with a lot of developers. Their combination of business savvy, technical expertise, and willingness to explore with us - it was the right mix of personalities synergistically. I would welcome working with them again."