Building a Social Networking App
Published on July 12, 2021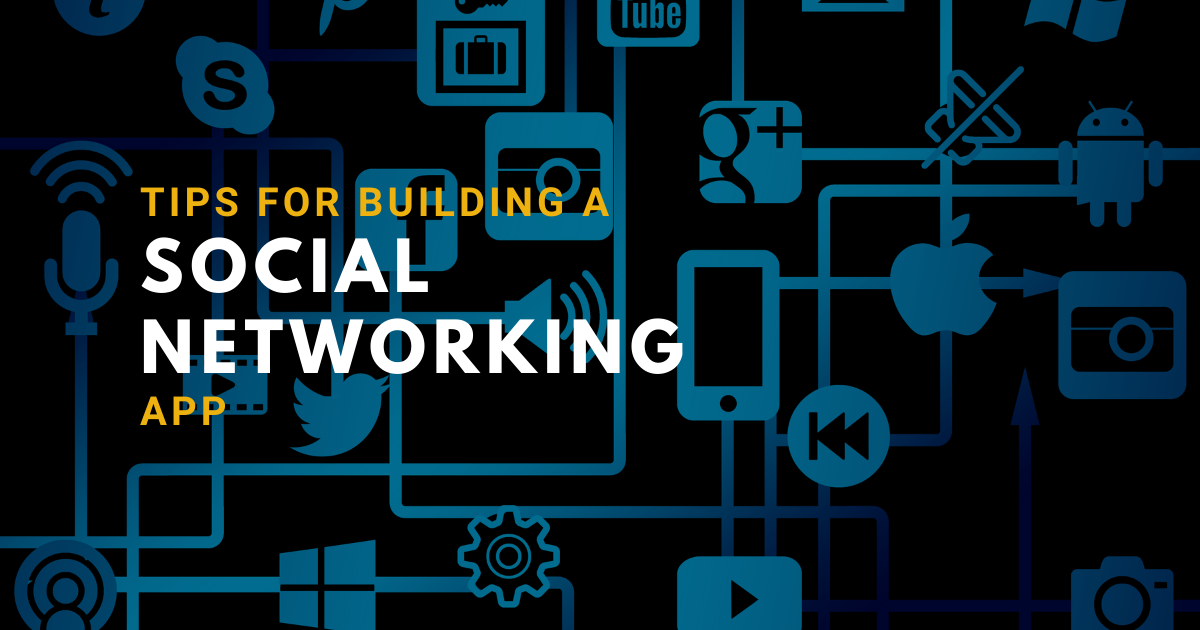 For being in the business of making apps, we often call ourselves the world's worst app salespeople.
Having built and launched hundreds of apps (some successful, some not), we know that building an app is relatively easy compared to the harder part of building the business around that app.
We would rather not sell you an app if you aren't ready to handle the business on the other end of it. (Probably not something most sales people would admit out loud, but ¯_(ツ)_/¯ )
There's a lot that goes into building any app-based business, but one category in particular can be more difficult than others: building a social networking app.
We were recently approached with some good questions from a client interested in building a social networking app and thought we'd share feedback based on our experiences.
Roughly how much does it cost to start up a small social network app and website?
Social networks, for us, start in the 6-figure range.
If you're building an app for both iOS and Android as well as a web app, your expectation should be in the $250,000 range for the first year of development.
Of course, you can do it for less, but if you want it done right, you'll want the capital to pay for someone who can engineer a robust backend as well as provide great front end app experiences.
What staff would this startup require to get it off the ground?
Here's the roles you'll need to fill (knowing that 1 person can perform several of these roles): - Front end app development - Front end web development - Back end developer - System architect (design how all the pieces fit together in the tech stack) - User Interface / User Experience (UI/UX) designer - Marketing - Financials (both making sure advertisers or customers are paying you on time AND that your own bills are being paid) - Project manager
In terms of marketing, what is the best way to get an app/website to my target market?
Before you can market to your audience, you need to understand them.
That's a pretty lofty and vague piece of advice on the surface, but in our experience, it's the basis for everything.
If you truly understand your audience, the best place to put your app in front of them should be fairly obvious.
Are they college-aged students with a passion for sports and socializing? Put some posters up in the campus bars.
Are they physicians who spend way too much time in the hospital and not enough with their spouses? Hang those posters up in their break room, and then figure out where their spouse hangs out and put posters there.
Posters too old school for you? Then think Facebook groups. Tiktok influencers. LinkedIn groups. There's an endless supply of these, but you need to know where your specific audience hangs out first.
In addition, never underestimate the power of "word of mouth" marketing. Make the app experience so great that people can't help but share it with other people.
To learn some fundamentals of marketing an app, listen to this podcast interview with PreApps founder, Sean Casto.
What are common surprises people face when starting up an app/website?
Generally, the surprise is money. It's really expensive to build robust social networks, but more importantly, it's expensive to maintain them. If you want to be Facebook, you'll need to have insanely rapid growth to attract big VC dollars.
Oftentimes, app-based startups think they need to do everything out of the gate. The best social networks (Facebook, Twitter, Pinterest, Tumblr) all started with doing one basic thing really well (Connecting friends, sharing short status updates, curating lists of things, and sharing small blog posts, respectively).
What is the best way to protect an idea for a new app/website from being copied by competitors or new entrants to the market?
Bad news on this front for you: there is practically nothing you can do to prevent a competitor from taking your app idea.
The best way you can protect yourself is to make your app 10x better than your competitor.
We've found that in life, the more you share, the more you get back. That doubly applies to app ideas. While you may consider a non-disclosure agreement, from our perspective, these tend to be a poor substitute for what clients really want: trust.
Check out this article for more on why you may or may not want to consider executing a non-disclosure agreement.
What is one piece of advice somebody starting a new social network app/website should know?
Make sure you have a niche that people can easily identify with your social network.
Too many people try to make clones of Facebook or Twitter with the expectation that users will just jump ship. Network effects and habits are not easily broken, so you need to start something that will organically cause people to try your thing, but more importantly, that will get people to tell their friends to try your thing.
---
If you have an idea for a social networking app, this article isn't meant to dissuade you from building your business (but we did warn you we are terrible app salespeople).
Our goal is to get you thinking about all the pieces of an app-based business because it's easy to get distracted by the fun, shiny parts when dreaming up the next big social network.
If you have questions, we're happy to chat with you about your idea. Reach out to us using our contact form or email info@jedmahonisgroup.com.